Landscape | LED | Low Voltage Lighting
Outdoor Lighting ~ Outdoor Living ~ Outdoor Memories
Outdoor Lighting Design & Installation
With almost 20 years of experience in outdoor low voltage lighting, we will work with you to develop a lighting design tailored for YOUR Home or Business.  There is no standard design to follow since every project is unique. However, there are design principals which are important which we follow adding beauty and value to your home or business when the sun goes down!
There is not a specific cost per fixture with our designs, we base our price on the look you want to capture, the functionality which comes along with a particular look or design, the specific fixtures chosen and the labor it takes to accomplish this!
Of course, the specific fixture selection plays a significant role in the price!  That is why we provide different fixture options, so you have choices when it comes to price!  The design phase of a lighting project is very important and if done correctly will actually save you money!  Generally speaking, with outdoor low voltage lighting, less is MORE!
We take a lot of pride in our installation process.  Since we have been doing this for 20 years, we have developed some of the best installation practices within the industry.  And, we work neatly and efficiently!
Consultation
This step is the most important since it allows both of us to walk your property, discuss overall goals from an aesthetic & functionality perspective and for us to get a feel for your style and budget.  This is a no obligation free service!
Design & Proposal
We will present you with a detailed lighting design so you can visualize what we are proposing and why!  We will include fixture options and corresponding prices for each option.
Agreement
After discussions on the design and proposal have been completed and you decide to move forward, we put EVERYTHING in writing so there are no surprises.  This includes a deposit schedule, all details about the products chosen such as materials and warranties, scheduling and signatures from both us.
Installation
Once an agreement has been signed, a deposit received, we order all fixtures and material and we set a date agreeable by you for installation.  We will always communicate when we will be on your property.   Our goal is to always leave a property in better condition than when we arrived!   How long a project / installation takes depends on many factors, but generally most lighting jobs take between 1-3 days.
Nighttime Adjustments
Depending on the complexity of the installation, we may need to return when the sun goes down to make some nighttime adjustments.
Product Lines
We have access to all the major and reliable low voltage outdoor lighting manufacturers.   We believe STRONGLY in matching the right fixtures for your home/business.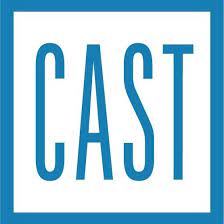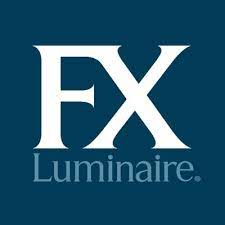 Outdoor Lighting Repairs & Upgrades
We service, repair, and upgrade existing systems installed by other contractors.  If your current fixtures are in good condition, there is no need to purchase an entire new lighting system (unless you prefer) as we can simply convert your system to LED's.  This is a very cost effective and energy efficient option!  In addition, warranties on LEDs start at 5 years!
If you have an older lighting system, we can determine the best options for updating or replacing specific elements of the system.  We can walk you through all your options.  We are always looking for ways to save you money!
We don't use LEDs from Amazon or the Big Box stores.  We only use reliable LEDs with strong warranties and trustworthy manufacturers.  This is important if something does go wrong with an LED.  Our manufacturers back up their products.
Technology has changed so much over the last few years and pricing has also come down on LED's.
Outdoor Lighting Maintenance & Maintenance Plans
It's very important to understand that all lighting systems will require some maintenance.  Your lighting system will be exposed to the elements, possibly landscapers, children & pets.
Fixtures can shift, move, need cleaning, or potentially become damaged as a result of other exterior work. We perform a comprehensive system check including your transformer(s) to ensure your lighting system is working properly and looks as great as the day it was installed. This will not only extend the life of your investment, but it will also keep your system under warranty!
Having a maintenance plan is the best way to protect your investment.   We offer the following.
Maintenance should be completed in the spring and fall!
Comprehensive Maintenance Package – we do everything!
DIY Package – we provide you with a comprehensive list of things to do and a log for warranty purposes.
DIY Package with some Help – we provide you with a comprehensive list of things to do and a log for warranty purposes but we visit to handle all items inside your transformer(s).
Outdoor Lighting Do It Yourself Options
Some of our customers prefer to do it themselves!  We are here to help!
How much help is up to you.  We can help you with the following:  Keep in mind that you should purchase the lighting fixtures from us as we will save you money.
Design Plan
Installation Instructions
Tool List or If you need the proper tools, you can rent them from us
We can make the connections inside the transformer
Pro Tips
Much More
We can also be available by phone for questions while you are installing your lighting system.
Price is determined by the options you choose and the specifics for each option!